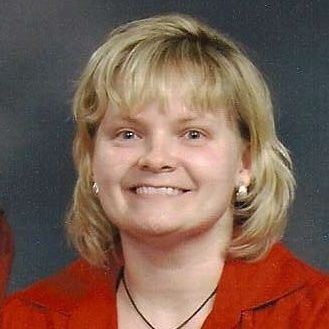 Teresa Sturek is the founder and Executive Director of True Christian Magazine, a nonprofit organization that is dedicated to helping individuals grow in knowledge of the Bible that leads to eternal life.

Teresa earned a Bachelor of Arts degree in Mass Communication from Sam Houston State University in 2020 after getting a call from God to start a Christian magazine. In college, she worked as the campus writer for the SHSU newspaper "The Houstonian". She is currently working to get her Master of Arts in Theological Studies from Reformed Theological Seminary. She is also a certificated pet stylist since 1998 after completing 300 hours required by the state of Texas from Golden Paws School of Dog Styling.
Teresa was born in Dearborn, Michigan, but lived most of her childhood in Wethersfield, Connecticut. In 1991, she moved to Texas with her mom, dad and her two sisters. She lived in Kingwood, Texas with her family until she got married. She met her future husband Michael in 1997 while working at Chili's. They dated for three years before getting married in 2000. They moved to Katy, Texas in 2003 where they lived until 2023. They moved to New Caney, Texas in the middle of 2023. Teresa and Michael have no children but have two dogs name Abby and Marble.
Teresa enjoys volunteering with Kairos Torch Ministries by mentoring and spreading the good news of Jesus to the youth in juvenile correctional facilities.