Joab - A Man After His Own Heart Part 1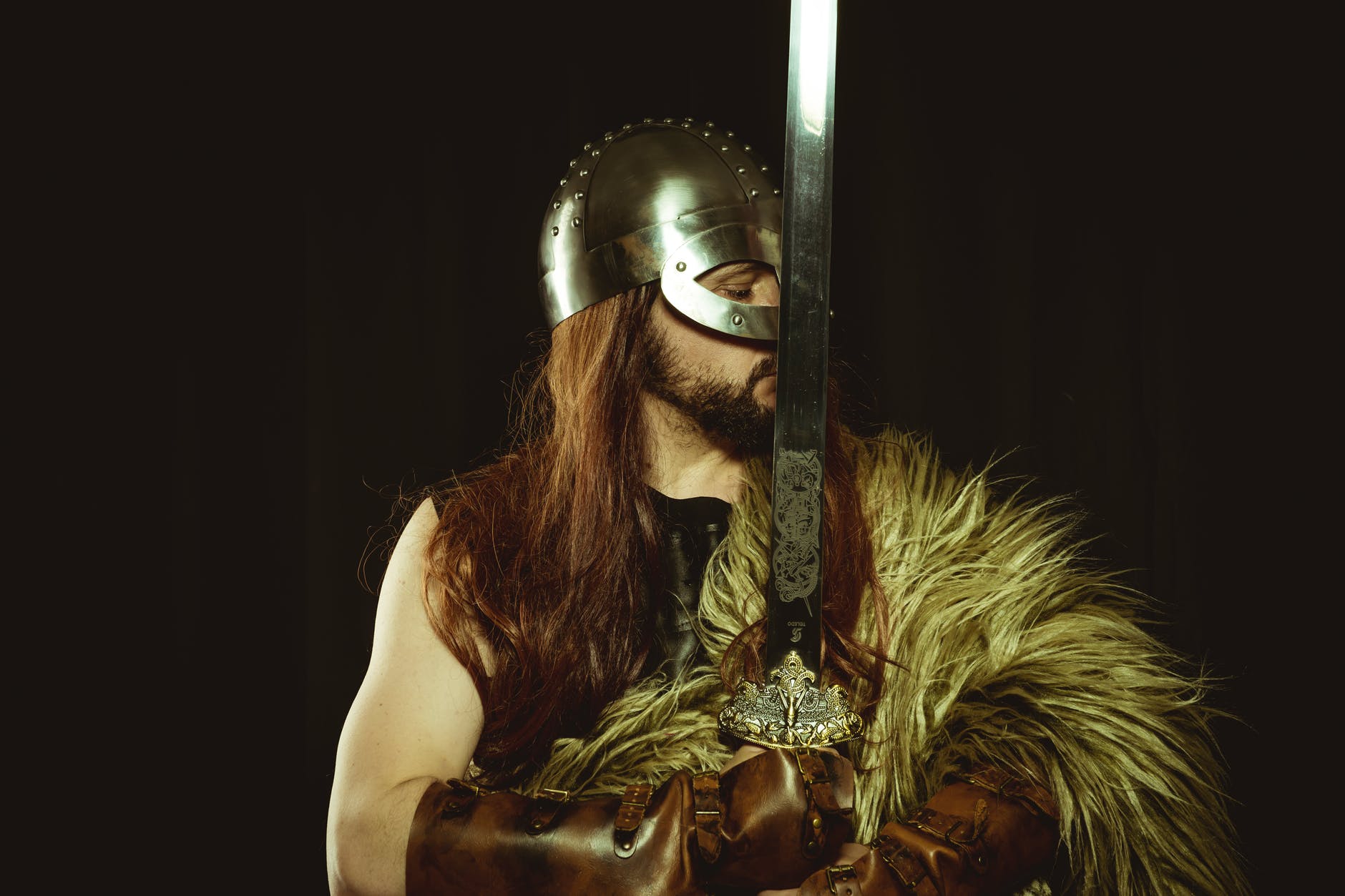 1 Kings 2:28-35 tells the end of the life of Joab, describing him running "to the tabernacle and holding fast to the horns of the altar" in verse 28. He hoped this would protect him from being killed by King Solomon's bodyguard Benaiah. You may not recognize the name Joab, but this was a sad and cowardly end to one of the most fearless, bloody, and interesting supporting characters of the Old Testament.
Joab was loyal but opportunistic, brave but acted cowardly, pious yet sacrificed faithfulness when it suited him. He was perhaps the most elite of David's mighty men, the commander of his army and yet as King David was dying, he counseled his heir Solomon to have Joab killed. Let's look back at Joab's life and see what brought this end to a brave soldier and learn what it says about God and us.
Who was Joab?
Joab is introduced in the middle of the nine-chapter genealogy that begins 1 Chronicles:
Jesse fathered Eliab his firstborn, Abinadab the second, Shimea the third, Nethanel the fourth, Raddai the fifth, Ozem the sixth, David the seventh. And their sisters were Zeruiah and Abigail. The sons of Zeruiah: Abishai, Joab, and Asahel, three. Abigail bore Amasa, and the father of Amasa was Jether the Ishmaelite. (1 Chron 2:13-17)
We learn that Joab was one of the sons of David's sister Zeruiah, so he was David's nephew. The names of his brothers Abishai and Asahel as well as his cousin Amasa are important, and we will be coming back to them as we go through Joab's life.
Next, we learn how Joab became chief of David's army in 1 Chronicles 11 when David was made king over Israel after King Saul's death. David was determined to overtake the city of Jerusalem and make it the capital of the nation. The city was protected by a strong wall and set high with valleys surrounding it, making it hard to overtake. The Jebusites were the occupants of the city and they taunted David about his ability to overtake the city (1 Chron 11:4-5). The next verse says, "David said, 'Whoever strikes the Jebusites first shall be chief and commander.' And Joab the son of Zeruiah went up first, so he became chief" (1 Chron 11:6).
The Death of Asahel and Abner
The next significant event recorded about Joab happens in 2 Samuel 2:1-32. All of Israel had been united under Saul, their first king. God had chosen David to be Israel's next king (1 Sam 16:12-13), but when Saul died, his commander Abner made Saul's son Ish-bosheth king. This divided the kingdom because the tribe of Judah followed David, but the rest of Israel followed Ish-bosheth and a civil war broke out (2 Sam 2:10-12).
The first battle in the civil war occurred at Gibeon, and during this battle, Joab's brother Asahel was killed by Abner (2 Sam 2:23). There was a long pursuit of Abner and his army by Joab and his army, but eventually Abner convinced Joab and his men to stop the battle and a temporary peace was achieved (2 Sam 2:27-28).
The story does not end with the end of this battle though. Through a series of events, Abner eventually abandons Ish-bosheth and David accepts him peacefully in an attempt to unite the kingdom (2 Sam 3:2-21). But David's decision did not make Joab happy:
When Joab and all the army that was with him came, it was told Joab, "Abner the son of Ner came to the king, and he has let him go, and he has gone in peace." Then Joab went to the king and said, "What have you done? Behold, Abner came to you. Why is it that you have sent him away, so that he is gone? You know that Abner the son of Ner came to deceive you and to know your going out and your coming in, and to know all that you are doing." (2 Sam 3:23-25)
After this Joab pursued Abner again and killed him, specifically for the death of Asahel (2 Sam 3:27). This story shows two common themes in Joab's life: he shows a concern for David and the kingdom (2 Sam 3:25), but a stronger concern for himself (2 Sam 3:27).
Joab's Faith
Joab is not active in the story again until 2 Samuel 10 and it adds to Joab's complex character. David and his army led by Joab were outmanned by the armies of the Ammonites and Syrians. During the battle, Joab's military wisdom is seen, but so is his faith in God. After he had strategically set up his men, he told his brother Abishai, "Be of good courage, and let us be courageous for our people, and for the cities of our God, and may the Lord do what seems good to him" (2 Sam 10:12).
This shows that Joab used the skills God had given him in battle, but ultimately, he knew that God was in control. God did give the victory to Joab and his army that day.
Joab's Loyalty to David
2 Samuel 11 is best known for the sad story of David, Bathsheba, and Uriah, but Joab played an important role in the story as well. David's plan to have Uriah killed ultimately relied on a note sent from David by Uriah to Joab. We know that "in the letter David wrote, 'Set Uriah in the forefront of the hardest fighting, and then draw back from him, that he may be struck down, and die'" (2 Sam 11:15).
Uriah was one of David's mighty men, the group of his most loyal and capable men (2 Sam 23:39), so Joab must have realized that David was trying to hide something by this request. Joab did what David had asked, and even "improved" on it so that it was less obvious that Uriah's death was on purpose (2 Sam 11:17).
Ultimately it was David who was responsible for Uriah's death, but Joab's actions showed that his love of God and for the overall well-being of Israel were pushed aside in order to carry out David's sinful request.
This loyalty to David is further illustrated in chapter 12. David was still suffering the consequences of his sin and was not part of Israel's military battles. The army was fighting a battle against Rabbah under Joab's leadership. His men were about to take the city, but he stopped them and sent messengers to David saying, "… 'I have fought against Rabbah; moreover, I have taken the city of waters. Now then gather the rest of the people together and encamp against the city and take it, lest I take the city and it be called by my name'" (2 Sam 12:27-28).
Joab could have easily overtaken the city and take control himself, but in this case his love and loyalty towards David were stronger than his own ambitions.
Joab's True Character
The next several chapters of 2 Samuel highlight the growing rebellion of David's son Absalom against his father. Joab's character is shown starting in chapter 18 where the battle between Absalom's and David's armies occurs. David tells the army plainly, "'Deal gently for my sake with the young man Absalom.' And all the people heard when the king gave orders to all the commanders about Absalom" (2 Sam 18:5). In other words, even though Absalom wanted to kill David, David did not want his men to kill Absalom.
David's men outsmarted Absalom's army and eventually he got stuck hanging in a tree (2 Sam 18:9). When one of Joab's men saw Absalom and did not kill him, Joab got angry at his soldier for not killing him. We learn something more about Joab by the man's response to Joab's anger:
But the man said to Joab, "Even if I felt in my hand the weight of a thousand pieces of silver, I would not reach out my hand against the king's son, for in our hearing the king commanded you and Abishai and Ittai, 'For my sake protect the young man Absalom.' On the other hand, if I had dealt treacherously against his life (and there is nothing hidden from the king), then you yourself would have stood aloof" (2 Sam 18:12-13).
Joab must have had a reputation for looking out for himself above others based on this response. The soldier knew that if he did kill Absalom and if David did get angry, Joab would not have come to his defense and would have acted as though he did not have any responsibility for his death.
Interestingly, Joab did not argue with him but instead brutally killed Absalom (2 Sam 18:14-15). The news about Absalom's death made David very distressed (2 Sam 18:33). The news about David's mourning greatly angered Joab and he spoke very directly to David:
"You have today covered with shame the faces of all your servants, who have this day saved your life and the lives of your sons and your daughters and the lives of your wives and your concubines, because you love those who hate you and hate those who love you. For you have made it clear today that commanders and servants are nothing to you, for today I know that if Absalom were alive and all of us were dead today, then you would be pleased" (2 Sam 19:5-7).
This is one of Joab's bravest acts as his boldness could have had serious consequences for Joab because of David's anger. David did not argue with Joab about his words and did face the men in appreciation for saving him and the kingdom.
To Be Continued
Learn more about Joab in "Joab - A Man After His Own Heart Part 2".
---
---