Doctrine Leads to Devotion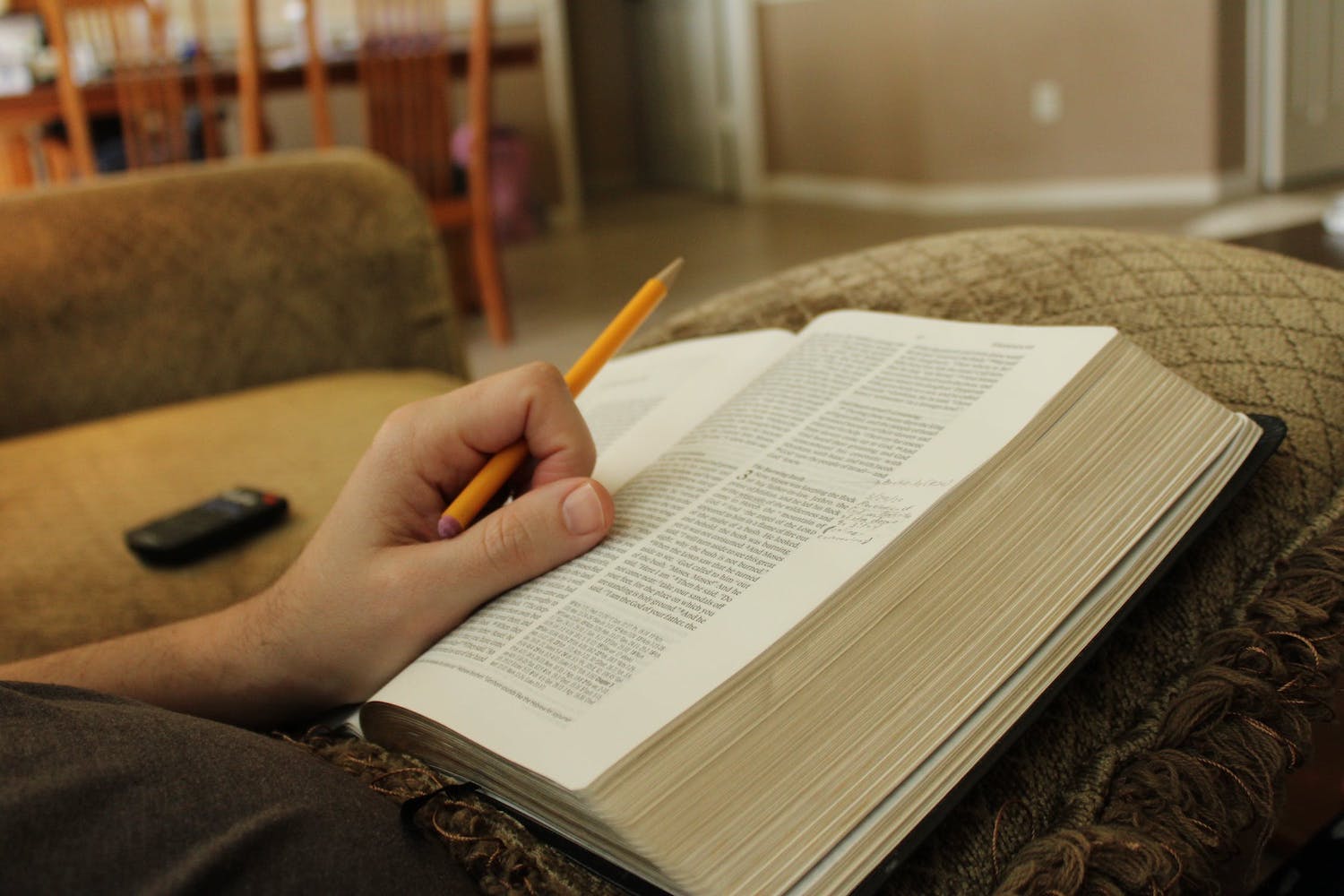 "Oh, the depth of the riches and wisdom and knowledge of God! How unsearchable are his judgments and how inscrutable his ways! 'For who has known the mind of the Lord, or who has been his counselor?' 'Or who has given a gift to him that he might be repaid?' For from him and through him and to him are all things. To him be glory forever. Amen." – Romans 11:33-36
Sometimes Christians like to put doctrine and devotion against each other. Often doctrine is downplayed as something that brings division. We can live too much in our heads, so as a result, some focus only on being "spiritual" or only reading overly sentimental books about God that do not say much about who He is. But this is not the way of the Bible. Some of the most inspirational moments of praise and devotion come only after long doctrinal passages that speak deeply about who God is, what Jesus has done and how the Holy Spirit applies it to our lives. In other words, in the Bible, devotion follows doctrine.
Romans 11:33-36 is one of the most passionate bursts of praise and devotion that Paul records in his letters. You can see Paul raising his hands and shouting to God about how wonderful He is. "Oh, the depth of the riches and wisdom and knowledge of God! How unsearchable are his judgments and how inscrutable his ways (Romans 11:33)!" You can picture this verse on an encouraging card or as someone's social media post. But this praise only comes at the very end of eleven chapters of deep theological teaching about sin, judgement, justification, sanctification, election, propitiation, and substitutionary atonement, to name a few. For Paul, devotion only comes after doctrine.
How can we rightly praise God for what He has done unless we know what He has done? How else can we thank Jesus for securing our salvation unless we truly understand the depth of our sin? How can we praise the Holy Spirit unless we understand His role in sanctifying us daily? Without a right understanding of doctrine, our devotion will be shallow at best; at worst we might be praising God for the wrong things.
This is not to say that all Christians must have theological degrees, learn Hebrew and Greek, and understand each major doctrine there is to properly praise God. But we should all want to continue to grow and learn more about who God is and why He is worthy of our praise. This is done by faithful study of the Bible, sitting under faithful biblical preaching, reading books, and other methods that help to grow faithful followers of Christ. Then we can join Paul again as he wrote to the Ephesians, "Now to him who is able to do far more abundantly than all that we ask or think, according to the power at work within us, to him be glory in the church and in Christ Jesus throughout all generations, forever and ever. Amen (Ephesians 3:20-21)."
Prayer of the day:
Dear heavenly Father,
Thank you for the Bible and for revealing Yourself to us in ways we can understand. You are so much higher than we are, but through Your Holy Spirit, You enable us to understand how much we are in need of Your grace. Help us to love Your word and to seek to know You better so that You will be glorified. In Jesus' name we pray, Amen!
---
---